Happy Spring!!
Well, the first quarter of 2013 is gone. Where does the time go? I'm not sure… What I do know, and can share with you, is that the Spokane Real Estate Market is continuing to improve. It's so nice to have positives to report, and even nicer to be able to grin a bit and enjoy the ability to breathe a little easier.
I know you're hanging on the edge of your seat, so here's what happened the past three months:
Year-to-date our closed sales are up 15% from 2012.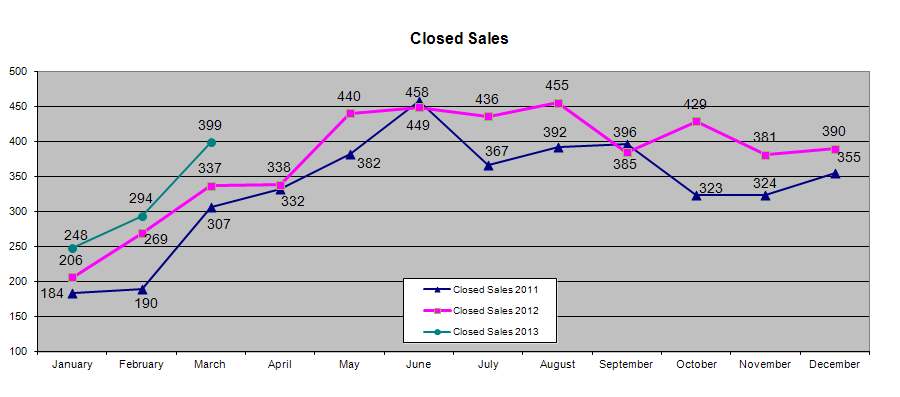 Active listings have come up a bit (6.4%) with the spring rush, but we are still short (4.8%) on inventory compared to the past two years. Thus, we can explain the crunch of competition that has stimulated the seller's side of the field recently. Yes, I can still report we are moving toward a more balanced market, but it's still in favor of the buyers.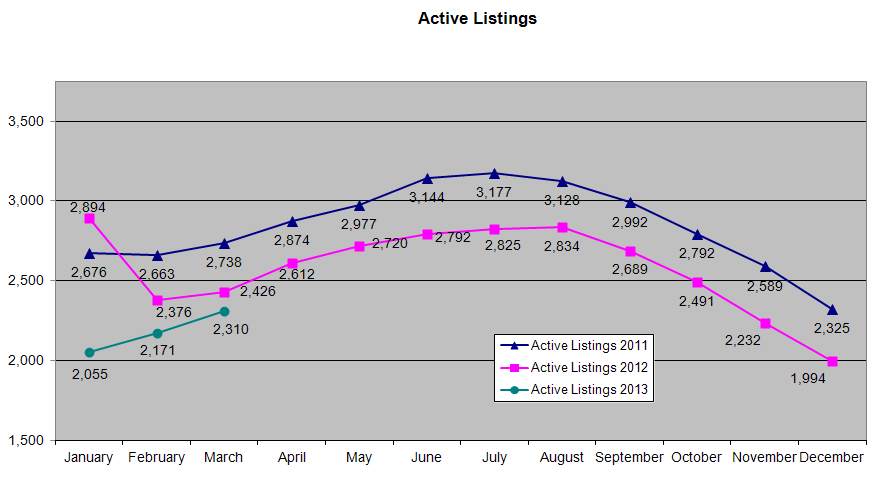 What are the prices doing, you ask? They're continuing the trend of the past six months. Homes priced under the $200k range are seeing multiple offers and fewer days on the market. The average sales price of $169,677 is up 1.5% from February of 2013. This competition scenario is generating some minor price increases, and hopefully will provide some added bolstering to consumer and seller confidence. With the interest rates holding at all time lows, there's really no reason for qualified buyers to not buy if you're looking to upgrade or invest, or even if it's time to downsize.
Housing is affordable, folks! Who thought we'd ever see opportunities like this again? I sure didn't!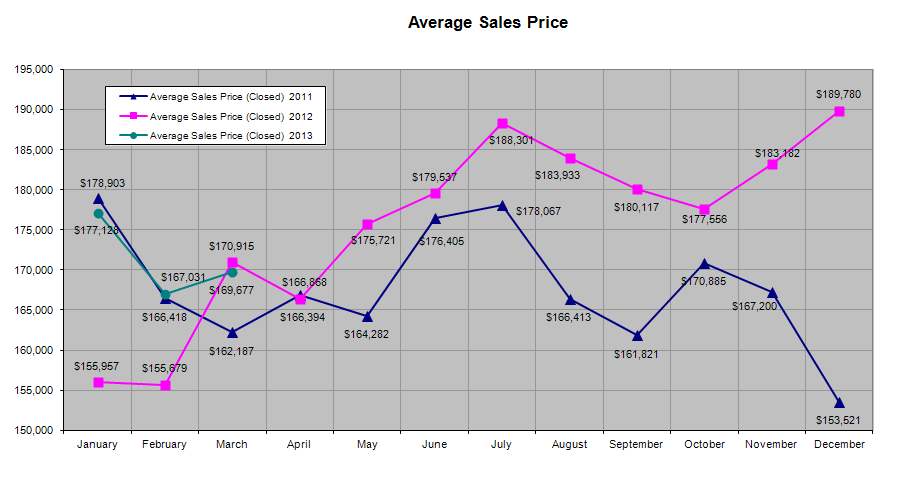 So the overall picture looks like this: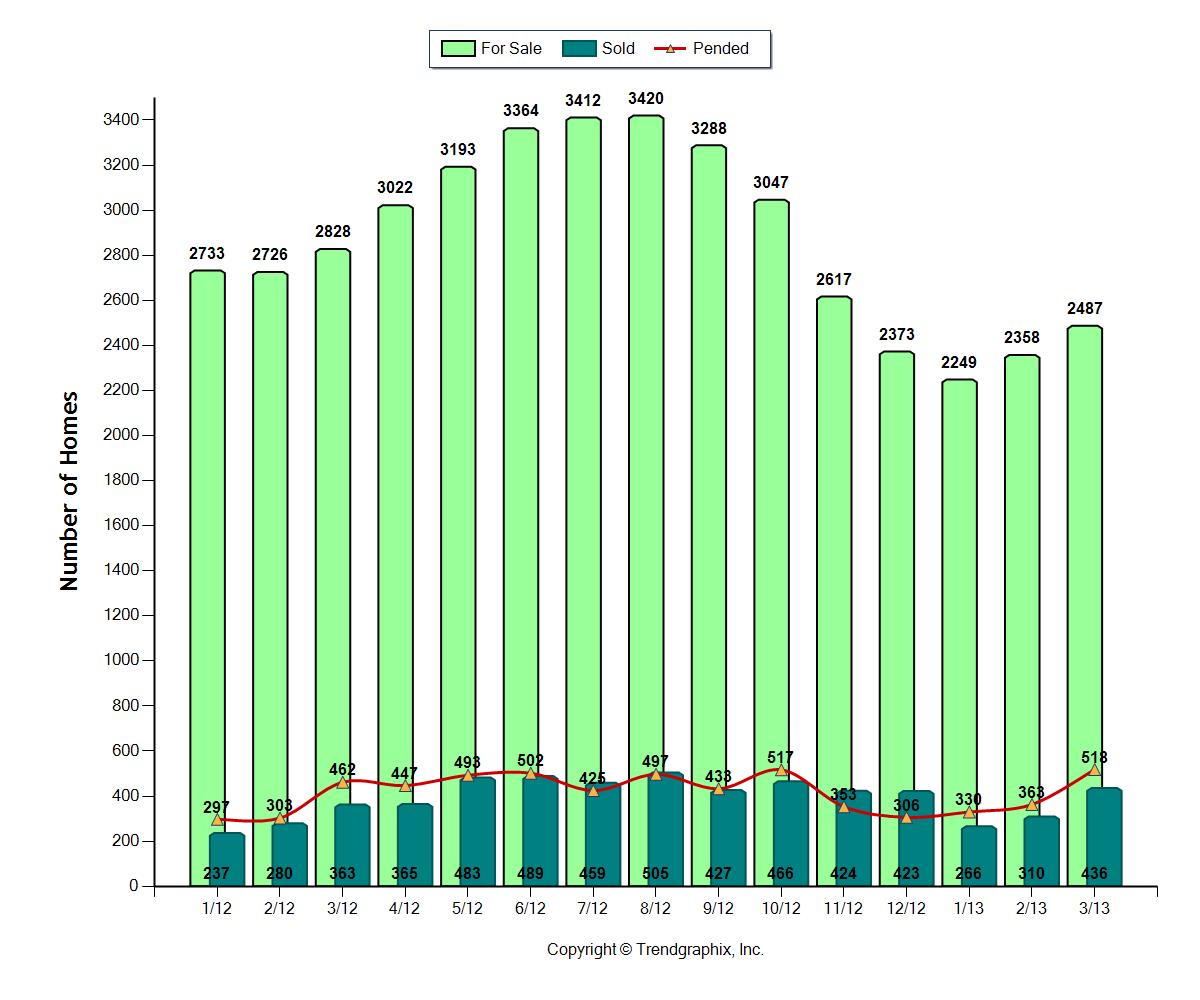 Just look at those fairly consistent sales numbers thru last year's warm season, and that nicely trending upward curve over the past three months. You can't help but smile and say, "whew!"
Now, this next one is pretty cool. If you want to keep your head on straight, remember your mistakes, and make a concerted effort not to repeat them, keep graphs like this taped to your mirror. Graphs have the ability to give us perspective. Trying to go off memory, it's really difficult to get a good sense of where we've been and where we're at unless you look at more than just a few short months. Maybe you'll agree, maybe you won't, when I say it's looking like a more "normal" market. Take a look at the graph below, it really lets you see the "bubbles" of "boom" that we created. Of course, I recognize that "normal" is a relative term so, as with everything in life, take it with a grain of salt. There are and always will be exceptions and surprises.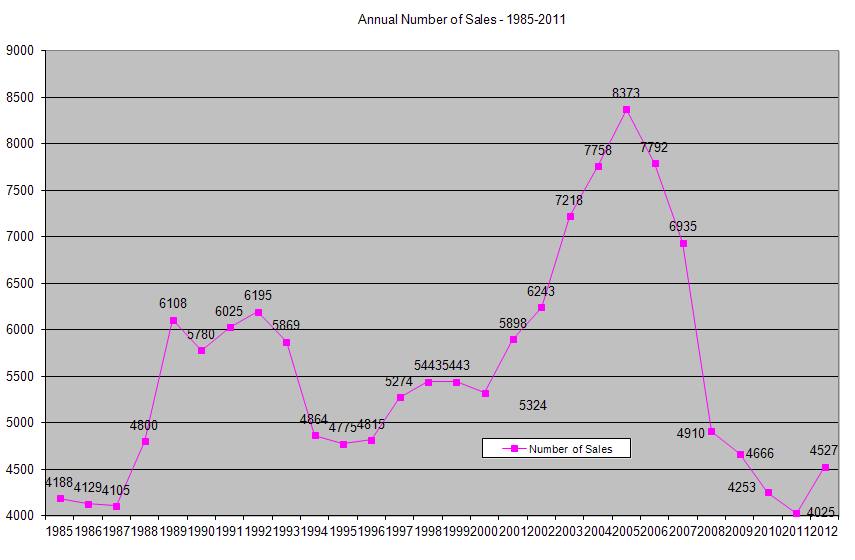 What's it all mean? That it's a great time to buy, and a very good time to list (compared to the past 3+ years). 😉
Have a fabulous spring!